We create moving images.
Instinkt champions a visceral approach to story-telling to be experienced with your heart rather than your head. To be felt rather than thought about.
We operate in many different fields yet we always seek the human element rather than artifice with no soul. The timeless rather than the latest fad.
With every project we strive to break new ground in terms of how to tell a story in images, with every project we give it our all. And that's the one characteristic that unites a body of work of almost fifteen years now.
The story so far.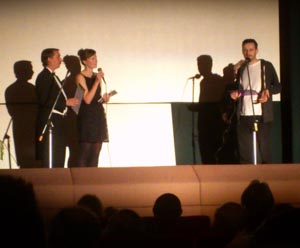 Instinkt was founded by Peter Bruenner. Honing his craft among Hollywood's best and brightest at the renowned USC School of Cinematic Arts in Los Angeles he went on to work for Syndrome Studio (clients including Eminem) for a year before relocating to his native Austria to found his own production company.
His work has won numerous awards and screened at major international film festivals such as the Shanghai International Film Festival, the Film Festival Max Ophüls in Germany, the Boston Film Festival, and the Beverly Hills Film Festival.